Raves
Jessica Mitchell, LaGrange, Georgia
Ana takes amazingly beautiful photographs! Her studio is precious, and they make you feel at home there. She is so wonderful with babies, especially newborns. Her equipment is state-of-the-art. She doesn't even get upset when/if your naked baby has an accident on her equipment! Great photographer. Would definitely recommend her.
Nancy Cole, Newnan Georgia
I spent time this weekend with friends I have not seen in a while, and of course, I had to show off Montana's senior pictures! I am still overwhelmed at how perfect they are! If you are looking for a photographer, you really should contact Ana Lombardi. She is amazingly talented. She has an incredible studio and her gardens are beautiful! No matter what you are looking for-whatever theme or background-Ana can do it. She has an eye for detail and her work is amazing! Thank you, Ana!
JORDAN WISENBAKER, SHARPSBURG, GEORGIA
I decided to get my senior pictures done at Ana Lombardi studio, and it was a great decision. Ana was very sweet and made you feel comfortable. My pictures turned out wonderful.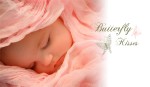 Joni White, Newnan, Georgia
My testimony....Ana came into the pediatric office I worked at when I was around 7 months pregnant. I told her I wanted her to do newborn photos. She asked if I had thought about doing maternity photos. Like any pregnant woman, I really did not feel beautiful. I said I really hadn't thought about it. Her reply was " you really need to wait until your further along". I was sold then! Needless to say, I unfortunately did not do maternity photos. However, my husband, surprised me and had scheduled Ana about 3 weeks after my sweet girl was born. This was long before Ana built her amazing studio. She arrived at my house on time and made me feel at ease. She setup, took a TON of pictures, and spent so much time making sure she got every angle of my sweet girl. Just as soon as Ana had gotten all of her equipment packed up and came back in just to say thank you for letting her photograph Ella she realized Ella was fast asleep in her bouncer. She immediately said she had to get these shots! Went back to her car, got her camera, a few soft pink scarfs and took the most amazing photos of my sleeping angel. Amazing enough my mother and I are still fighting over who gets the picture she had blown up and framed that hangs in her studio! Ana had photographed my daughter from birth to 2 years. She has been nothing but amazing! She has accomplished the impossible, she took photos of my little girl that show her beauty, personality, and the moments I will forever be able to have because of her natural talent.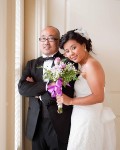 Meg, Peachtree City, Georgia
Thank you so much for being our wedding photographer. I am soooooo glad that I found you! (although I have not even seen the pictures yet, I will love all of them) Thank you so much, Meg and Jerome.